We've lived in small apartments all our married life. Our current one has the least storage space we've ever had. There are no linen or coat closets, only two drawers in the bathroom, and the tiniest little kitchen area with only a few cupboards.
It became apparent pretty quick that we were going to have to do something different or live in chaos (which is NOT an option for either Dustin or me).
We started by pairing down, or decluttering, as the bloggers like to call it. I found this link to be extremely helpful as I decided what to keep and what to get rid of. Before I tried any of the cute hacks I'd pinned, I had to get rid of the extra stuff. We simply didn't have the room for it. Once it was gone, getting started on making things look nice and work well was so much easier.
Anyway, start with decluttering and once you're done, check out these cute hacks to make your spaces look nice and organized!
Kitchen
Bathroom
Bedroom
Living Room
Entryway
15. Put a limit on the shoes! We only have two per person, and that makes life so much easier!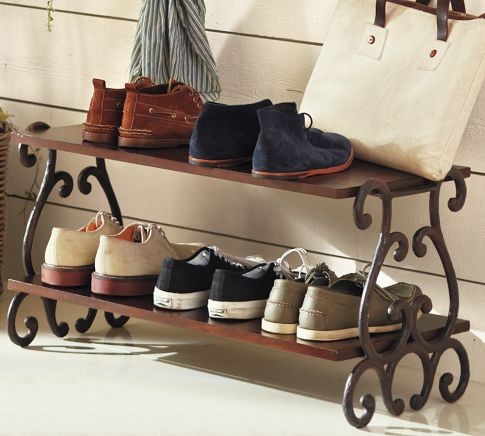 Closets
These are some ideas that have worked for the Homans. Do you have a favorite organization tip? Share it in the comments section and let us in on the secret 🙂
(Visited 885 times, 1 visits today)